Milan Furniture Fair 2023
18–23 April
Salone Satellite
C 09
The collection for Salone Satellite 2023 is an aspiration to find the interface between minimalism and maximalism; when a piece of furniture is too much to be called minimalistic and not enough to be maximalist?
Inspired by the city, pop art, and neon yellow color, the furniture designs showcase an edgy and refined aesthetic with wood as the primary material. The collection comprises original, commercially feasible pieces that challenge traditional boundaries with a current yet timeless style.
PRESS MATERIAL
PEHKU


Pehku is a daybed for different spaces. the cylinder-shaped pillows function as backrests when sitting or as pillows when napping. The structure is strong and enables efficient production, packing and shipping. The assembly is hidden inside the wooden frame and there are no visible attachments.

w 2000 x h 420 x d 700 mm

Carpentry: Aino Sirje
Upholstery: Todo Mundo / Marja Laine
Photo: Studiå / Henry Salmi
BABY


Baby is a small but robust sofa table that stands on its own four ellipse-shaped feet. The tabletop consists of four squircle-shaped blocks that are unequal in size and color. Hopefully one day Baby will grow into a collection of different sized tables for multiple purposes.

w 900 x h 350 x d 720 mm

Carpentry: Havune / Joonas Sauvula
Photo: Studiå / anni.jpeg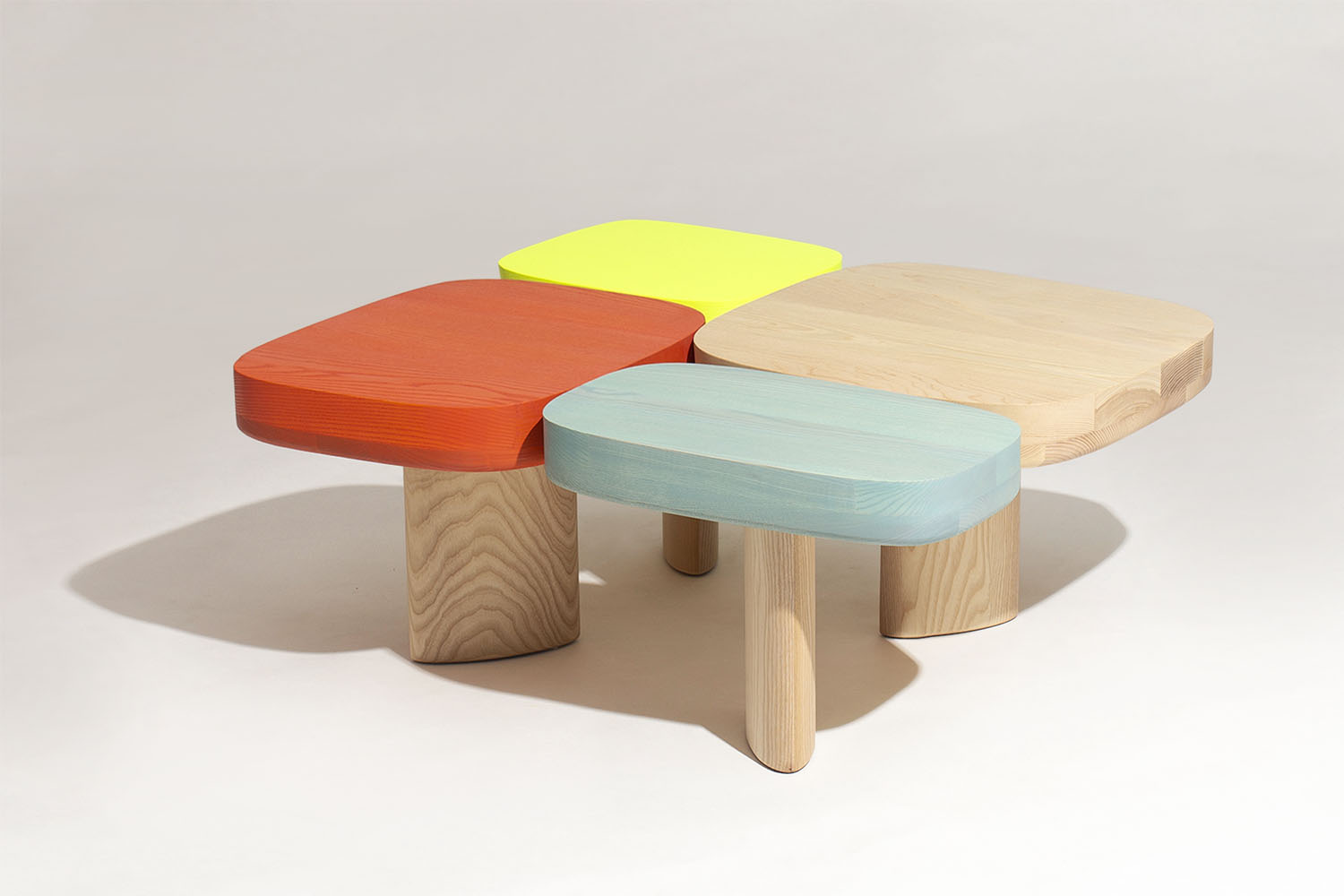 BUNKER

Your belongings are safe inside the Bunker. The cabinet is inspired by a brutalist concrete building called Bunkkeri in Jätkäsaari neighborhood in Helsinki. The design is a play of proportions and contrasts between the discreet drawer and the striking top part.

w 1200 x h 1200 x d 400 mm

Carpentry: Havune / Joonas Sauvula
Photos: anni.jpeg

PAPPAGALLO


Pappagallo is a wooden spoke-back chair combining modern and traditional dining chair elements. The multi-colored chair resembles a parrot; when being well takencare of it is a lifelong companion.

w 470 x h 450/825 x d 550 mm

Carpentry: Seppo Auvinen
Photos: anni.jpeg
TUBE

The form language of the tube seats combines elements from a traditional wooden spoke-back with voluminous, soft and round shapes. Tube is an interesting, fresh and comfortable collection for both homes and public spaces.

Sofa: w 2000 x h 420/750 x d 800 mm
Armchair: w 1000 x h 420/750 x d 800 mm

Carpentry: Seppo Auvinen
Upholstery: Todo Mundo / Marja Laine
Fabric: Lauritzon; Orsetto 012
Photos: Studiå / anni.jpeg
Thank you!
The project is supported by Kuopio Academy of Design Foundation and Taike – Arts Promotion Centre in Finland. The upholstery fabrics are sponsored by Lauritzon. Thank you Vivero Oy for the storage and working space. The beverages at the fair are provided by CoolHead Brew.