Milan Furniture Fair 2023
18–23 April
Salone Satellite
C 09
The collection for Salone Satellite 2023 is an aspiration to find the interface betweenminimalism and maximalism; when a piece of furniture is too much to be calledminimalistic and not enough to be maximalist?
Inspired by the city, pop art, and neon yellow color, the furniture designs showcase an edgy and refined aesthetic with wood as the primary material. The collection comprises original, commercially feasible pieces that challenge traditional boundaries with a current yet timeless style.
More Information
---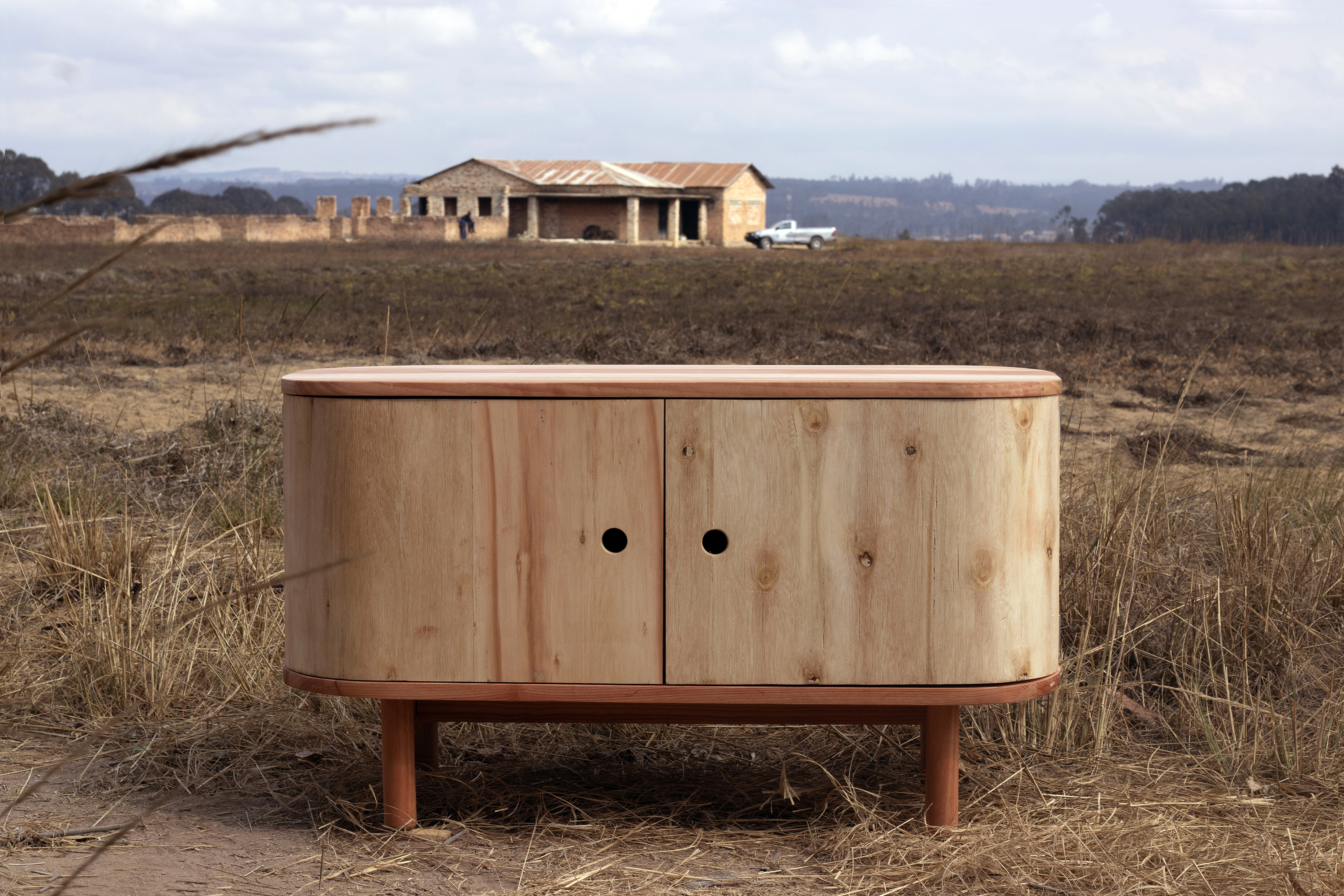 Transitioning towards a more sustainable furniture market in Tanzania
My dream is to be able to make a positive impact through my work. In 2022 I got an opportunity to move to Tanzania to work as a furniture designer in a development cooperation project between the governments of Tanzania and Finland. The current furniture market situation in Tanzania is unsustainable: natural forest cover declines, rural poverty prevails and poor quality import feeds the market.
The product line is designed to fill this gap between the production and the growing local demand for well-designed, durable, affordable, flat-pack-able and customizable furniture for urban tanzanian homes. All the pieces of the collection are made locally in Tanzanian countryside from sustainably grown eucalyptus providing work and income for the makers.
More Information
WARP

WARP is the outcome of my research of how to implement optical illusion in a structure of a piece of furniture. The collection consists of a barstool and a two-level wall mounted shelf.
The purpose of the existence of WARP is to prove that not everything in this world is how they might first appear.
The structure isn't only a visual effect, but it also makes the structure stronger.
Parallel Universe Collection

My passion for optical illusions and the dialogue between the horizontal and vertical lines were the inspiration for the Parallel Universe collection (containing the Liquorice chairs and shelves, Sun & Moon tables, Saturnus and Uranus cups and the y=mx+b lamp). The collection consists of product couples with the same measurements and the same shape, but the vertical or the horizontal effects make them characteristically and structurally different.


The collection was exhibited in Milan during Design Week 4 - 9 april 2017, in Lambrate, Ventura XV.


Code table collection


Code is a customisable collection of tables with different sizes for different purposes. First two pieces of the collection are Sofa table Code and bar table Barcode. All the table tops fit together with all the different legs. Code collection is follow-up for my previous collection Parallel Universe where I explored horizontal and vertical structures and the dialogue between them.